Allan Cohen - Art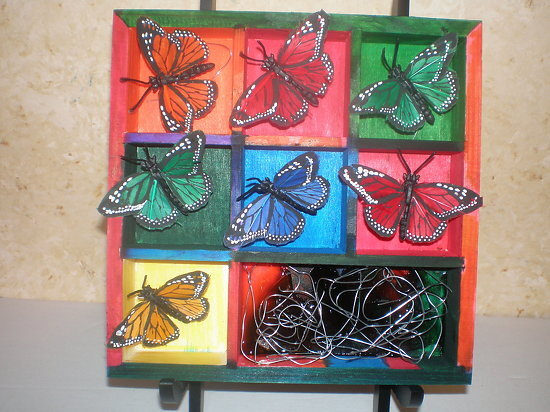 Artist Statement
I live and create my art in Aventura, Florida in Miami Dade County.
I started my art training in Acrylic Painting / Collage over 35 Years ago.
I have since gravitated more towards Mixed Media - Collage - Acrylic Painting and Assemblage Art.
My process primarily involves using recycled and reclaimed items and
incorporating mixed media techniques to form a unusual and interesting piece of art.
I am very interested in found objects and giving them a new life that people can enjoy as Art.
Many of my art pieces are unusual and whimsical in nature.
All my work is original, one of a kind signed art, ready for hanging or displayed on a table top.
I enjoy creating custom artwork commissions for individual and corporate clients.
I can use objects from the client's past for a more personal Art Piece.
My art pieces can be had on Canvas, Wood, and Glass Framed Boxes in all sizes.
Thank you for joining me. I invite you to visit my work and would appreciate hearing from you.
Cell Phone: 305-215-3668